Acufunkture insomnia TREATMENT
Request Your Appointment
---
Insomnia brings unwelcomed restlessness to nights that cloud into the following day. The way back to energized days and peaceful nights is closer than you may have thought.
Acupuncture is a natural, restful way back to healthy sleep patterns.
At Acufunkture, we use Traditional Chinese Medicine and Functional Medicine to naturally bring your body back into balance. It's time for efficient sleep, peaceful nights, and waking rested to be part of your daily routine.
All of our new patients begin with a comprehensive evaluation phase. You'll get a functional medicine intake, a Chinese medical evaluation, treatments, and a chance to get to know our team.
We then make health recommendations based on your evaluation phase, your budget, and your health care goals. Finally, you select the option that works best for you.
Let's talk sleep!
Our Services
---
The core of our practice is the healing art of Acupuncture.
Our Chinese herbs are produced in the US, which means no heavy metals and no animal testing.
Restore your body with natural medicine, diet & lifestyle design.
Whether you need Cupping, gua sha, or Rapid Release technology, our team has you covered.
Comprehensive testing helps us understand root causes.
We source the highest quality, most bio-available supplements for our patients.
Fertility
Evidence in fertility studies show that stress can impact your hormone levels and menstrual cycles. When a body is under stress - physiological or psycho-emotional stress- it will prioritize systems necessary for survival.⠀⠀⠀⠀⠀
Our reproductive system and the state of our fertility is not technically necessary for survival. Which means that extreme stress can even shut down the activity of the Hypothalamic-Pituitary-Gonadal Axis. (This goes for men and women).
This can disrupt the connection between your brain and your ovaries and result in delayed or absent ovulation and irregular or missed periods.⠀⠀⠀⠀⠀⠀⠀
In short: Blood flow and resources to the ovaries are deprioritized when we experience extreme stress.⠀
At Acufunkture, we always incorporate mind-body approaches to our treatment of fertility. Chinese Medicine helps to regulate the HPA axis and increase microcirculation to the ovaries and uterus to help encourage successful cycles.
Infertility is more common than you think and you don't have to struggle alone. We're here to support you through your fertility journey and perinatal care.
We have virtual and in-person health programs available. Connect with us to set up your Consultation & Treatment.
What Our Patients Say
---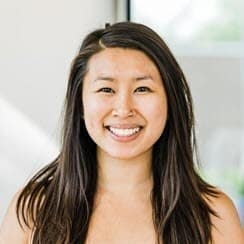 "
Working in a fast-paced, high-stress environment can be draining and taxing on the body and mind, but I always feel rejuvenated, relaxed and at peace after every acupuncture session. Dr. Funk is sweet, gentle and intuitive, and her office is a safe haven.
Josephine
Marketing Manager & Yoga Instructor
"
I have been coming regularly to balance my stress levels, as well as seek hormonal balance and I have noticed a dramatic shift in my emotions, intuition, ability to focus, diminished pain levels and more. Whatever you need, they'll have it, go check this place out.
"
For my first acupuncture experience, I have to say Dr. Funk is fantastic. She is patient, kind, funny and is so knowledgable of her craft. I could not have asked for a better experience. I will continue to see her for my issues and definitely recommend her services to others seeking alternative medicine. Thanks, Kathleen!
1.25k
Happy Patients Since Opening
6.2k
Total Treatments Provided
8.7k
Total Hours of Medical Education
Our Journey
---
Acufunkture was created in 2013 to help patients suffering from chronic pain, autoimmune disease, thyroid issues, diabetes, and more. We've provided thousands of treatments and changed many of our patients' lives permanently for the better.

Our original clinic was located in The Preserve, near 610 N Loop W and TC Jester. The grounds were beautiful and it provided the flexible space we initially needed to establish our practice.
When Hurricane Harvey hit in August 2017, we lost everything we worked so hard to build. This was a difficult time for us, but it also presented us with a new opportunity to grow. We were able to expand both our team and our location in a way that better suited our staff-family and enabled us to better serve our patients.
In April 2018, we hired our first team members and later that summer we made the move to 3100 Timmons. Our office is now on the 3rd floor of a 5 story building and has never flooded. Our team is committed to cultivating the best natural and holistic therapy options for our patients for a truly integrative medical experience.
Even in difficult times, our values have never wavered, and our promises remain the same to every patient. At our clinic:
You will be heard.
You will have a better understanding of your body.
You will be given the tools, a plan, and the support you need to get — and be — well.
Meet Our Team
---
Dr. Kathleen Funk, DAOM, L.Ac.
Acupuncturist, Functional Medical Practitioner
Kathleen Funk, founder at Acufunkture, is a fourth generation healer. She received her BA at Baylor University where she studied Philosophy and Medicine and went on to receive her Master of Acupuncture & Oriental Medicine... Read More...
Michelle Ju, MAOM
Case Manager, Future Acupuncturist
Michelle is a first-generation Taiwanese American and native of the Houston area. They are nonbinary and prefer she/they pronouns. They received their bachelor's at the University of Texas at Dallas where they double majored in Biology and Criminology. Currently, she is a doctrocal candidate... Read More...
Veronica McNelis, FDN
Functional Diagnostic Nutrition Practitioner
After graduating from Temple University with a Bachelor's of Business Administration, Veronica went on to pursue a career in health and wellness. She became a Functional Diagnostic Nutrition Practitioner in order to help clients get to the root cause of their symptoms and heal... Read More...
Marysa Johnson
Wellness Coordinator
Marysa (she/her) is a Missouri native that relocated to Houston, TX. Marysa graduated from Baylor University in 2016 with a Bachelor's of Science degree in Psychology. Marysa is currently a student at the American College of Acupuncture and Oriental Medicine... Read More...
Ready To Reclaim Your Health?
Stop putting your health on hold. Let our team of medical experts schedule your Consultation & Treatment today. Together we can reclaim your health the natural way.